This is a question that really depends on why you might be considering the change in the first place. Your reasons could include aesthetics, to improve security and/or thermal efficiency, or maybe just because the existing windows are at the end of their natural life.
How long windows will last will depend on the quality of product used as well as how well they have been maintained during their life, and of course the quality of the installation.
It should be expected that new UPVC or Aluminium windows should comfortably be good for 20 years plus, and for products at the higher end of the market in terms of quality, potentially 30 years and more – looking good and working well.
As ever, high quality windows, accurate survey and professional installation are very important for a durable solution.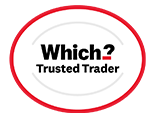 Endorsed by Which? Trusted Traders
Barnet Window Company Limited