Sash windows – types, costs, pros and cons
If you're considering installing new sash windows in your home you might be a bit bewildered by the huge range of products available. The last 20 years has seen huge development in this area, with many products to choose from with a huge variation in looks and also cost.
Firstly, the main choice here is material. Timber or UPVC (often now called 'timber alternative' for the most traditional looking products). Naturally, timber requires ongoing maintenance, whereas UPVC is relatively easy to maintain, with simple cleaning. But timber can be a preferable choice if your home is in a certain type of conservation area, where local authority permissions may be required to replace your windows.
We specialise in traditional timber alternative sash windows, with a wide range of products that vary in how closely they replicate the look and feel of your original sash windows, and in how much they cost.
As you can imagine, the more closely the windows are designed and engineered to look like timber, the more you are likely going to need to spend. But it's important to remember that even at the more cost friendly end of our sash window range, you're not compromising on performance – all of our sash windows come with a 12 year guarantee and are 'A' Energy Rated as standard.
For more information on our sash range, or to talk to one of our specialist advisors, please get in touch. A showroom visit can also be really useful, we have three sash windows to view, and can explain the differences in the ranges in detail – please get in touch if you'd like to arrange a visit.
Then there's also our Sash Window Buyers Guide, where we go into a LOT more detail on all aspects of a replacement sash window project.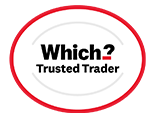 Endorsed by Which? Trusted Traders
Barnet Window Company Limited