This would depend on lots of factors, and my first question here would always be – 'Why are you looking to replace your windows in the first place?'. Because if your answer is aesthetics, and you're looking to alter the look of your windows and therefore of your house, then it would probably look a bit silly to just go one at a time…
But if you're concerned more about thermal efficiency or security (or both) then you might decide a better route for you might be to target the rooms and windows where you would get the biggest benefit. And by spreading the project over a number of years this may well make it easier to budget.
If you consider certain windows or doors a security weak spot, then by up-speccing the glazing there you can give yourself peace of mind that you and your family will be safe and secure. Using the same logic applied to thermal efficiency you could target areas that are used most in the house, like living areas and bedrooms.
Always important to bear in mind, however, that you will almost certainly get the best value from a supplier by replacing more windows and doors at the same time as part of one order.
Ready to find out more?
If your home could benefit from new, energy efficient windows, Barnet Window Company is here to help. As mentioned why not request a copy of our General Window Guide to assist you on your home improvement journey. Or you could start with a simple telephone call or, if you're ready, why not book a sales visit with either Paul or Tommy, our expert window and door advisors?
Whatever you decide, you can be assured of a first-class service, without any stress or hassle, from the minute you get in touch, right up to final sign-off of your project.
If you'd like to chat to us, simply call our friendly team on 020 8449 4747 and we'll be happy to help.
Alternatively, send us an email and we'll get back to you.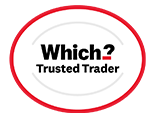 Endorsed by Which? Trusted Traders
Barnet Window Company Limited