Energy Efficient Windows For Lower Energy Bills
With energy prices being so volatile for the last year or two, the positive impact on the efficiency of your home by installing highly insulative windows is more important than ever.
Used alongside other practical measures like cavity and wall insulation, as well as the installation of an energy efficient heating system, you can transform cold and draughty homes into warm, snug ones, and save money on your heating bills in the process.
But how much are you likely to save? The GGF (Glass and Glazing Federation) have devised an innovative calculator to help answer that question. By inputting a few details about your home, they are able to calculate an estimate for the potential savings that can be made by replacing your windows with modern highly insulating alternatives.
For your information anyone can use the Energy Savings Calculator (no sign-up required) to calculate the savings that you could potentially make by moving forward with your replacement window project.
It's important to bear in mind that the best insulating windows and doors are only as good as the quality of installation. It's vital that your windows and doors are measured accurately and fitted to the highest standard for them to perform to their highest ability. That's why all of our installers are experienced employees (no contractors) and all qualified to at least NVQ Level 2.
Please get in touch if you'd like to consider improving the efficiency of your home by replacing your windows and doors. One of our expert advisors will be happy to help.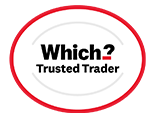 Endorsed by Which? Trusted Traders
Barnet Window Company Limited