Does a conservatory add value to your home?
The answer is almost certainly yes, a conservatory can add value to your home, although to what extent will depend on several factors. Here are some considerations to keep in mind:
Additional Living Space: A conservatory can provide valuable extra living space, which is often appealing to potential buyers. It can serve as a versatile room that can be used for various purposes, such as a dining area, lounge, home office, or even a garden room. The additional square footage can enhance the overall value of your property.
Natural Light and Views: Conservatories typically feature large windows or glass panels that allow abundant natural light to enter the space. This creates a bright and airy atmosphere, which many people find attractive. Additionally, conservatories often offer beautiful views of your garden and beyond, further enhancing the appeal and value of the property.
Increased Property Appeal: A well-designed and well-maintained conservatory can enhance the overall aesthetics of your home. It can add a touch of elegance, charm, and uniqueness, making your property stand out in the market. An attractive conservatory can make a positive first impression on potential buyers and contribute to the overall curb appeal of your home.
Functionality and Versatility: Many people appreciate the flexibility that a conservatory provides. It can be used year-round, allowing you to enjoy the outdoors even during unfavourable weather conditions.
It's important to note that the overall impact on your home's value will depend on the quality of the conservatory, its design, construction, and how well it integrates with the existing structure.
Are you interested in finding out more?
Our experienced conservatory team of John and Paul are here to guide you through the entire process. Please get in touch if you are thinking of adding a conservatory to your home, or replacing/upgrading your existing one.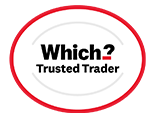 Endorsed by Which? Trusted Traders
Barnet Window Company Limited