Beautiful Sash Window Installation in Amersham.
A beautiful installation of Bygone Harmony Sash windows in an elegant white woodgrain is taking place in Amersham this week. Completed with slim midrails and mullions. The customers have yet to confirm their window furniture choice and as you can see the scaffolding is still up so that we can keep both our customers and installations team safe. Thank you to BG Scaffolding for their support with this. We will keep you posted on new photos when the scaffolding is removed.
For further information on our Sash window range please see our Sash windows page and take a look at our Sash window brochures. For further information on the Sash window range you may also visit the Masterframe website.
Planning, organising and installing new windows in your home is a significant project and without the right advice and guidance it can seem very daunting. Why not request a copy of our Sash window guide "How to choose the right windows" that has been compiled by our consultant Tommy Rose.
If you would like to discuss a future project or you have some questions regarding windows and doors please feel free to contact us and we will endeavour to help you.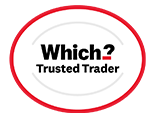 Endorsed by Which? Trusted Traders
Barnet Window Company Limited