A Guide to Sash Windows V Casement Windows
This is only likely to be a question you're posing if you're living in a period property. It's pretty unlikely that sash windows will be a viable option if not, due to practical and aesthetic considerations – so this might not be the blog post for everyone.
However, if you are living in a character period home, you may well be weighing up the pros and cons of either approach for your new windows. Let me run through some of the things to consider…
Firstly – casement windows, (Note:- a casement window is basically a hinged window, typically consisting of windows that open by being pushed out from the bottom (top-hung) or from the side (side-hung)) these can be considered as an alternative to original or new sash windows. Casement windows can be designed in many ways and can incorporate any number of opening layouts and styles. From a more contemporary feel using white or coloured frames (maybe aluminium?) to a more traditional approach using timber alternative products like our Evolution Flush casements.
Casement windows in place of original sashes are likely to increase the thickness of the frames, but may be a strong consideration if you're trying to control the cost of your window project as much as possible, whilst not compromising at all on the security, durability and thermal performance of your new windows.
Sash windows would in most circumstances be the ideal solution. By replicating the original period windows as closely as possible, both in terms of looks as well as practicality, you're getting the best of both worlds – a traditional aesthetic coupled with the ease of use and top thermal performance of modern technology and materials.
We offer a range of traditional sash windows, so that you can be sure that we can find a solution that will meet your requirements, while keeping within your budget. And if sash windows aren't the solution for you and your home, there's always our extensive casement window range to consider.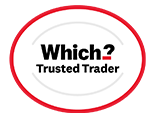 Endorsed by Which? Trusted Traders
Barnet Window Company Limited